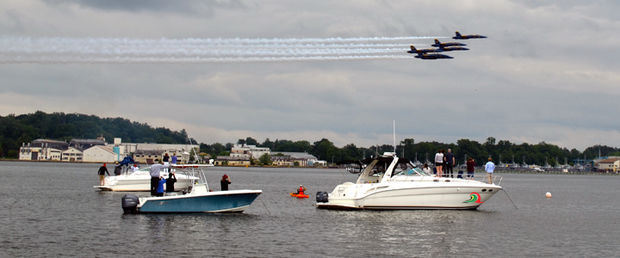 Celebrate The Holidays Aboard 'Island Chill'
National holidays are great ways to spend time with family cruising the Bay & enjoy views of The Blue Angels, fireworks, and other Chesapeake Bay attraction a
Memorial Day Cruise
Monday, May 28. Spend quality and private time with your loved ones aboard Irie Vibes (34' powerboat), Therapy (43' sailboat) and Tallawah (20'Bow-rider).
*Our Boats: 
Tallawah - You be the Captain!  -  starting at $550 - 6 guests, fuel included
Therapy - You be the Captain: starting at $400 for up to 10 guests.
Irie Vibes - Captain & Crew: $850 for up to 6 guests.
Full Day & Overnight Rentals contact us...
Save 10% !!! when you call & mention SAVE1    (conditions apply) 
FULLY BOOKED
The Blue Angels – Annapolis
10 % OFF!!! Watch the Blue Angels live performance aboard Irie Vibes (34ft powerboat) as they return to the skies over Annapolis in a spectacular and breath-taking flyby. Anchor, BBQ & watch Blue Angel's 45-mins performance which starts at 2pm.
Blue Angel's Cruise: leaves dock 12 noon - 5 p.m. Rate: $1200 for up to 6 guests. Receive discount when call and mention coupon: ICYC1 (conditions apply). 
- FULLY-BOOKED