'Sail-A-Brate' Your Special Day On A Private Yacht In Annapolis
Are you celebrating a surprise birthday, engagement, years of happy marriage, or a bachelorette party? Then, join us on a cruise on the Chesapeake and let's help make your day exceptional!
Embark on an unforgettable private cruise with a carefully crafted menu of food and drink. Stop at a private anchorage where you can swim and play on our paddle boards, or sit back and enjoy our complimentary 'champagne'. Take a tour of Thomas Point Lighthouse or visit one of the sandbars for a party on the water. Perhaps a sunset cruise is more your style… either way, it will be absolutely memorable!
***Choose your desired yacht  Irie Vibes – 34′ powerboat or Therapy – 43′ sailboat. Cruises 7 days a week 9am-8:30pm, each boat takes up to 6 guests!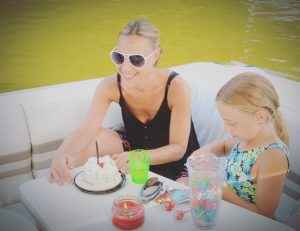 Birthday Celebrations
Let us help you celebrate a birthday for yourself, a friend or for someone special in your life.
Anniversary, Bachelorette/Bachelor
Let us help you celebrate a birthday of your own or one for someone special in your life.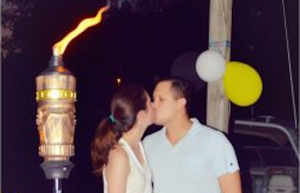 Water U Waiting For?
Planning to Pop The Question? Why not add the ambiance of Island Chill to your special day?
Sunset Cruise
Enjoy daily sunset cruises with private accommodations as well as delicious treats for you & your party to enjoy!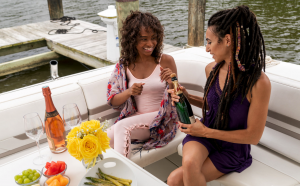 Before You Book / Call… if you would like specialized 'Sail-A-Bration" package details....The friendly staff of Island Chill family will help you plan every detail of your next special day to make it extra special. In order to help us tailor your trip to suit your needs, please have in mind the following information:
Which yacht best fits your group? (Therapy / Irie Vibes)
Size of your group?
What type of package are you interested in?
Do you have a date in mind?
How long would you like to cruise? half day / full day / sunset or overnight
What time of day best suits your group?
Interested in catering? From snacks to gourmet buffets! (view menu)
Please fill out form below: