Night Owl Party
Stay up and party for as long as you like aboard either Therapy  43' sailboat or  Irie Vibes 34' powerboat! After the cruise of your choice (below - up to six guests) and spectacular views of the sunset, we'll anchor in either the popular Harness Creek. on the South River for an opportunity to mingle with other boat-partiers, or choose the much more secluded Rhode River by Big Island and the sand bar. Enjoy non-stop entertainment our lightface food, or custom gourmet meals from our catered menu. Sleeping aboard overnight and wake up to a delicious breakfast. Call. Your Island Chill sales agent will help you choose the perfect accompaniment for you and your friends.
Charter Inclusive:
♦ Captain & Crew  ♦ Watersport Equipment  ♦ All Fuel  ♦ Snacks & Beverages view menu
Combine With: 
'Exactly as it says - party all night! We slept aboard. Crew were great fun too.Coming back - once we recover...' Read reviews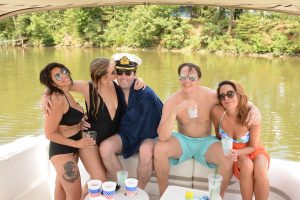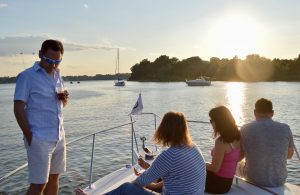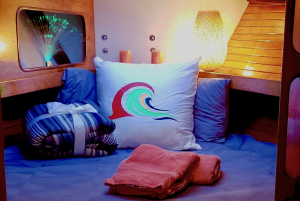 Our Yachts
Your crewed charter experience begins with your desired yacht. Each gives you a safe and exhilarating ride, comfortable spaces, and modern features to give you the best onboard experience. Click charter below and enjoy cruising with us!
_________________________________________
Click on booking link below and allow our crew to take you and your guests on a private Chesapeake Bay cruise to remember!