AYE CAPTAIN!
(Boys & Girls: 7 -12 yo / Teens: 13 - 17 yo)
*Sailboat: $85/kid / *Powerboat: $95/kid
Join us for an 'AYE CAPTAIN!' 4 hr cruise (Mon-Fri; morning or afternoon) aboard Therapy 43' sailboat or Irie Vibes 34' powerboat. Become a 'captain' for the day, all while having fun on the bay! This program creates the opportunity for 'young sailors' to learn how to raise a sail, steer a boat and navigate on the water. The experience working as a team builds confidence and motivation. Our 'AYE CAPTAIN!' program includes a brief lesson on Chesapeake Bay history, the Thomas Point Lighthouse with wildlife views of ospreys, blue herons and (we hope!) bald-eagles.
Activities & Itinerary
Cruises leave the Londontowne Marina and sail the South River. Boats anchor in Harness Creek for snacks and beverages, and depending on age and capability, kids can enjoy swimming, paddle boarding and socializing. We take 6 kids per boat or up to 12 kids for our Sail & Powerboat Adventure! package. Our 'AYE CAPTAIN!' program is booked as groups of 6 kids minimum.
We provide fruit, cheese and cracker try, with soft drinks and lemonade. You are welcome to bring your own picnic basket and cooler, or you can also order from our mouth-watering Islan' Grill Kitchen menu.
ACTIVITIES
Learn to sail
Raise the sails
Steering & boat controls
Basic navigation
Learn brief history of the Chesapeake
CRUISE INCLUSIVE: 
*

10% discount compared to regular cruises
Uscg-licensed captain & crew
Snacks & beverages
Students learn basic sailing & boat terms
Thomas Point Lighthouse tour
Watersport fun activities
Fuel cost (conditions apply)
All kids will be required to wear a Type-II or Type-III lifejacket while on deck and will be tethered by a lifeline to prevent falling overboard. While swimming, all children will be required to wear a Type-II or Type-III life jacket.
Activities
Raise the Sails, Steer, Navigate...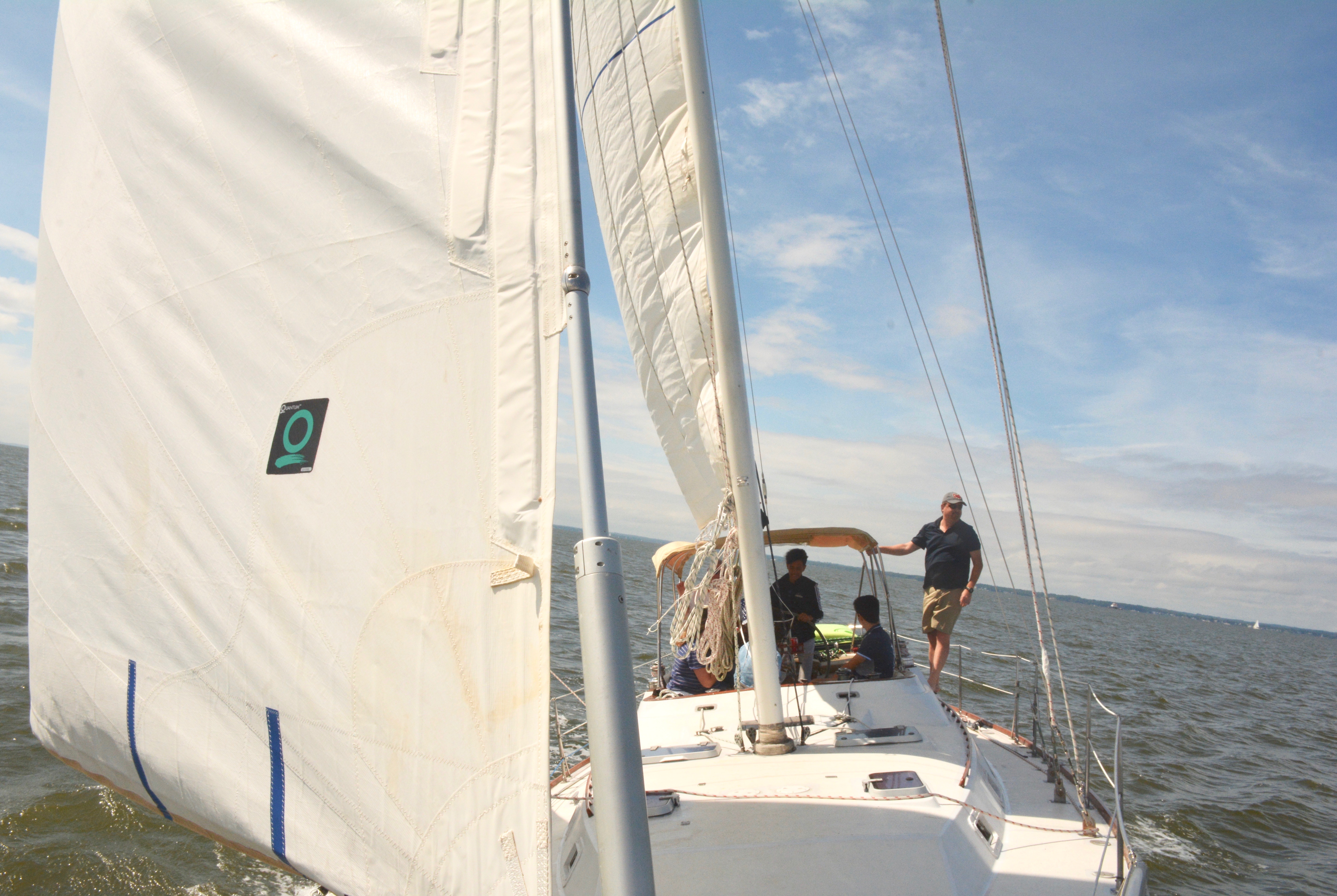 Choose from  Therapy (43-foot sailboat) or Irie Vibes 34' powerboat and Tallawah 20' bow-rider for your Chesapeake and Annapolis adventure. To see our fleet click here.
Give us a call today (410) 212-4476, or fill out the inquiry form to get started with rates & reservations. For more information, please visit our FAQs.
'To Bring People Together to Create Memories,
 Strengthen Friendships & Family Connections'