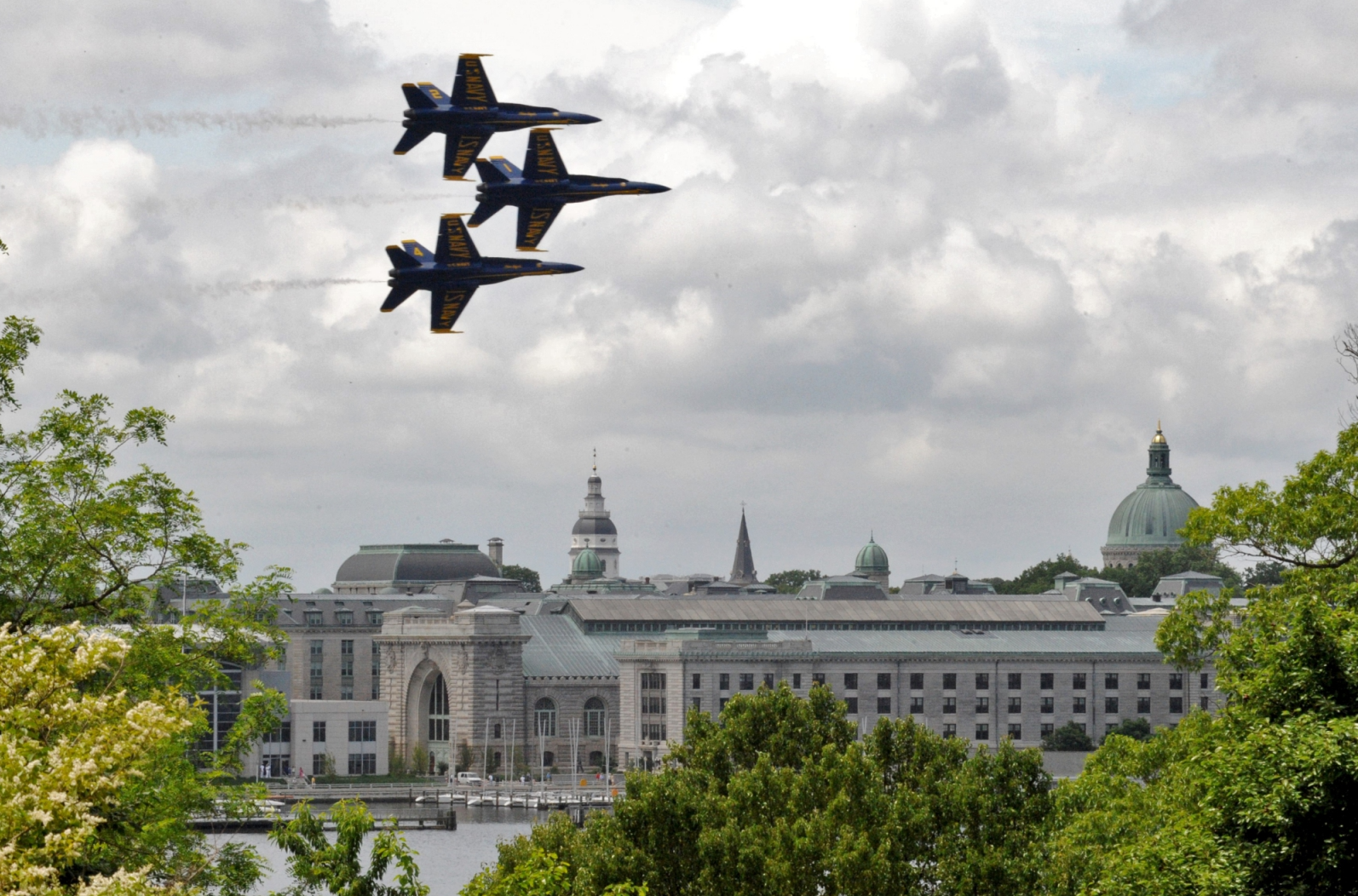 Watch

 Up-close View of the Blue Angels
2 Day Ceremonies: Circle & Arrival and Graduation Fly-By
'This cruise experience is the perfect opportunity to acknowledge and honor the service of our United States Naval Academy graduates, as well as past and present members of the United States Navy and Armed Forces during Commission Week'.
Event Description: Take a cruise down the South River, past the Thomas Point Lighthouse to Downtown Annapolis. We then anchor on the Severn River just off Eastport's Severn and Chesapeake Avenue, opposite the U.S. Naval Academy (USCG defines the actual anchorage area) to watch the Blue Angels as they perform their amazing aerobatics up-close.
What's included: Appetizers, beverages, paddle boards, live entertainment. bluetooth speaker, crew, fuel. 
What to bring: Byob! Picnic basket, cooler, sunscreen, towels, waterproof camera. 
Two Days Ceremony to Watch the Blue Angels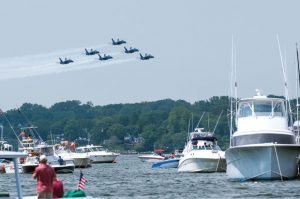 Circle & Arrival: 

Wednesday May 26th
Graduation Fly-By: Fri

day

 May 28th
All prices include 6% MD sales tax. After the Blue Angels Display, enjoy a tour to one of Chesapeake Bay's finest fun water-front restaurants as well as the Sandy Point Lighthouse.
Our Boats 
Choose either Therapy 43' sailboat or Irie Vibes 34' powerboat or Tallawah 20' bow-rider.