Our Mission
Our charter is to create a unique experience for our guests. Relax and enjoy the freedom of being connected to nature on the water with family, friends and loved ones, enjoying our Island Chill tropical atmosphere. We offer private 'all inclusive' cruises of fun, entertainment, endless water activities and tranquility. Cruise with us and enjoy the warm and welcoming hospitality of Jamaica!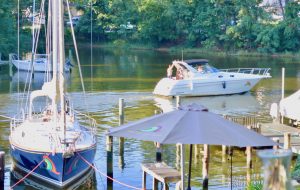 HISTORY
Island Chill Yacht Charters began with as a venue for photoshoots and music videos in 2013. The business evolved 2016 to combine Sta'cii's hosting-entertainment background with Melvyn's and Sarah's boat captaincy experience on the Chesapeake to innovate a 'special' company on the Bay – one that gives our guests the feeling of a Jamaican cruise getaway.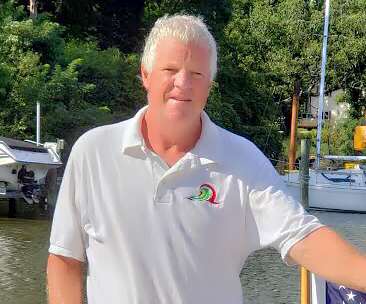 Melvyn H. – CEO / Co-founder
Melvyn has over 26-years of boating experience on the Chesapeake Bay, Lake Ontario, Florida, Southern California and the Caribbean, and holds a Merchant Mariner Credential from the U.S. Coast Guard. He has been a life-long team-builder; his business experience includes head of a research laboratory at the National Institute of Mental Health, Vice President in the biotechnology industry. With the life long love of sailing, he and his business partner Sarah had the goal of creating a charter company, with co-founder Sta'cii Blake. Island Chill Yacht Charter offers a unique cruise experience, with the atmosphere and warmth of the tropics. Melvyn obviously has a passion for sailing… but his talents don't stop there, He is also a owner of his private family-owned clinical psychotherapist. His time off ship is spent with his wife & daughter. Captain Melvyn's motto for yachting is that " there are no problems… only solutions," and he governs himself and his crew accordingly.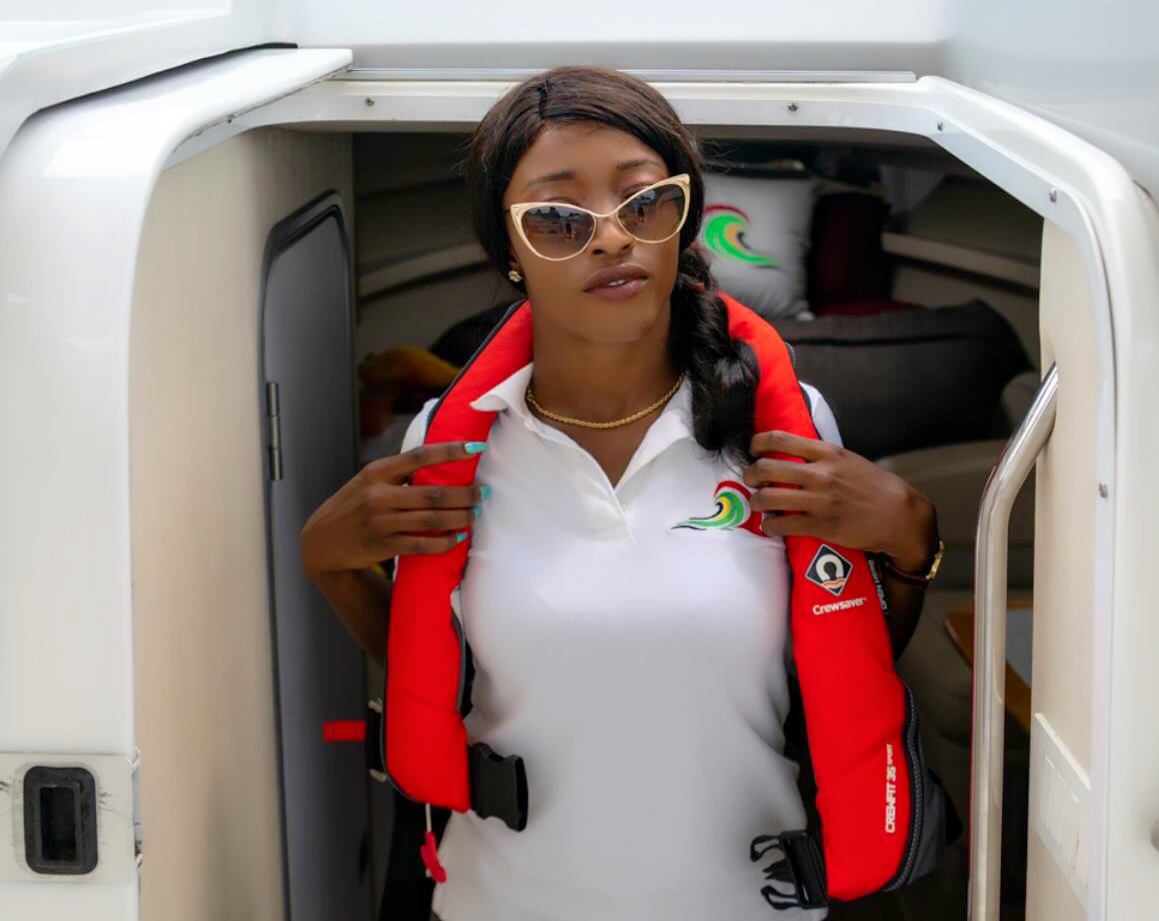 Sta'cii B. – Co-founder / Director / Marketing
Sta'cii Blake is a Jamaican-born arts graduate with experience as a multi-faceted performer, TV personality, serial-entrepreneur with marketing background. She's worked in marinas and boat yards, as well as organized innovative themed events, and shooting music videos & photoshoots on the water. As an entrepreneur and boating enthusiast, the idea of ICYC was born from the idea going beyond simple boat chartering, into creating entertaining cruises on the Chesapeake Bay, with an 'Island' theme. She has been in the boating industry for over 8 years having worked in entertainment in high profile yachts. Sta'cii is excited to develop her skills and gain more boating knowledge while onboard. A professional boater, with U.S. Coast Guard Auxiliary certifications, she enjoys traveling to events for personal appearances and spending time with her family. Learn more about Stacii Blake.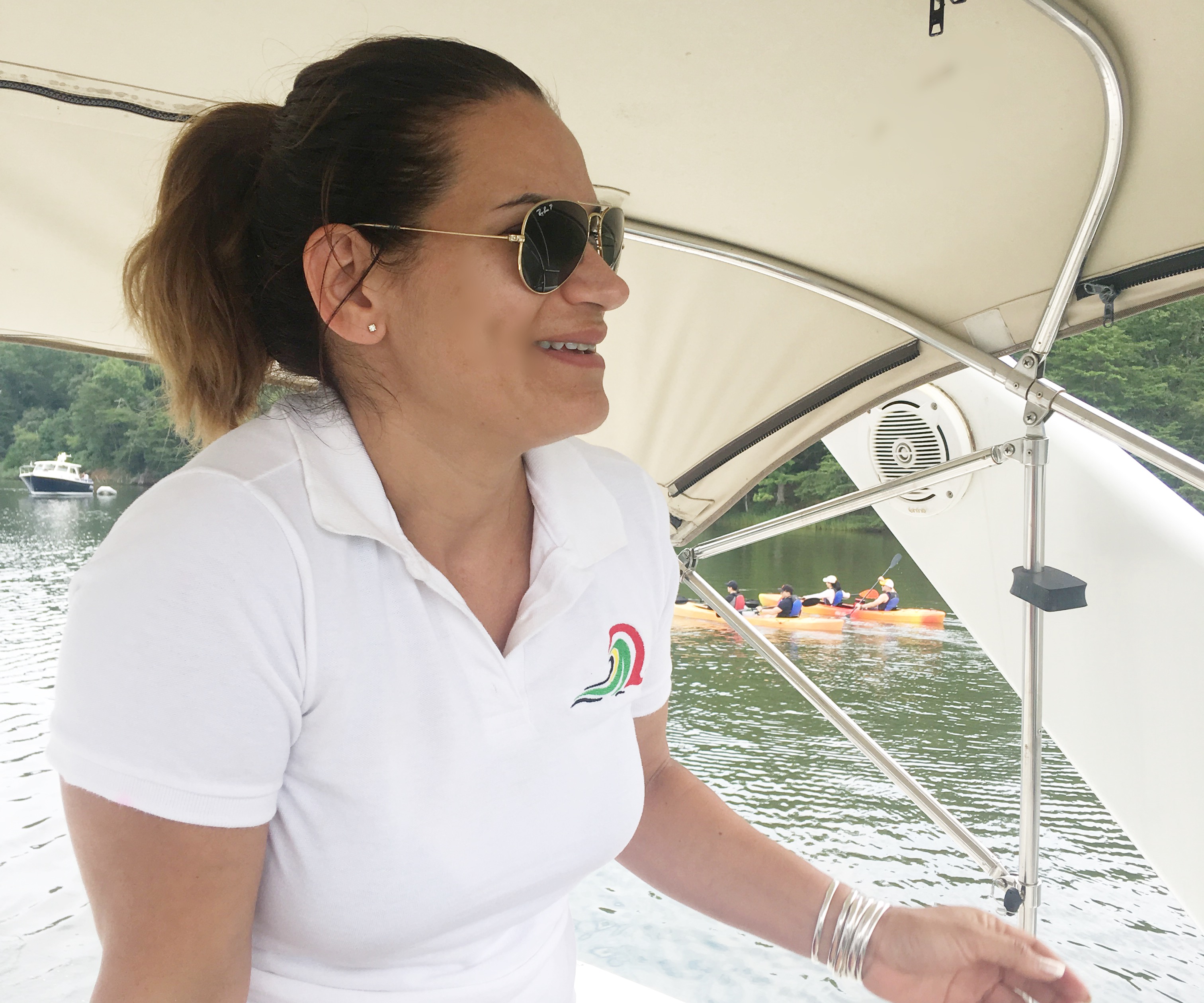 Leslie H. – COO / Cruise Director
Leslie was born and raised on the beautiful Caribbean Island of St. Croix, in the US Virgin Islands. She is a photographer and marketing ambassador for the St. Croix Tourism Board before getting her Ph.D. in psychology.
She looks forward to utilizing her photography and interpersonal skills as she builds her career in the yachting and tourism industry. Leslie loves free diving, fishing and body boarding. She looks forward to sharing her experiences with our guests.
Captain Riley – Crew / Charter Coordinator
Captain Riley is a US Coast Guard licensed Captain. He has about 4500 open-ocean nautical miles with yacht delivery and racing experience including eight years at the King's Cup Regatta, Phuket, Thailand where he placed 2nd overall in the Cruising Class. Capt. Riley has sailing instructor experience with Wash. DC Potomac, Chesapeake Bay and Caribbean sailing schools. Riley takes special pride in imparting his knowledge and love of the sea. Whenever he's not out having fun at sea, he's hanging with his teammates and childhood friends. In an effort to share his passion with others, he set up. Captain Riley welcomes you warmly and looks forward to showing you a good time around the waters.
Shauna P. – Charter Sales Specialist / Crew
Shauna is a Caribbean girl at heart – friendly, smart and entertaining! Born in the paradise island of Jamaica and is a business graduate and enjoys her career as a part-time certified nursing assistant and cruise instructor. Shauna is passionate about great hospitality and entertainment and as been a boat enthusiast for over 4 years. "Island Chill Yacht Charters is a great place to share my love of taking care of others while enjoying the essence of the Caribbean aboard".
Tasman W. – RYT 200HR Yoga Instructor
owner of Shkati Studio in Annapolis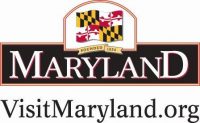 Island Chill Yacht Charters rents sailboat and powerboat on the Chesapeake Bay and Florida providing a luxury sailing vacation aboard our bareboat or crewed charters.