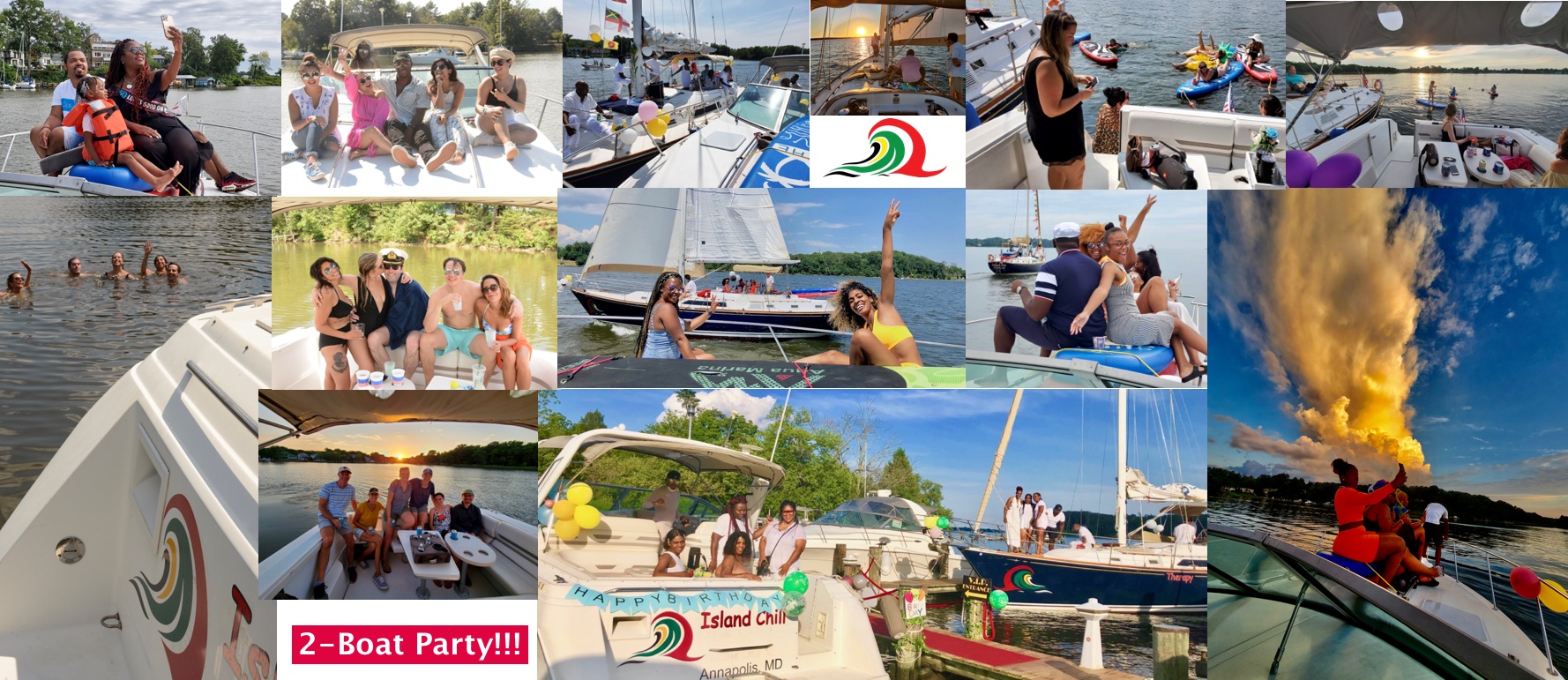 12-Guests, 2-Boats, 1 Raft-up Party!
'Experience Sail & Power-boating In 1 Charter'
Bring Friends and Family for one of our famous 2-Boat Raft-Up Parties, for up to 12-guests. Half-Day, Full-Day and Sunset options. Perfect for Birthdays, Anniversaries, Graduations, Celebrations & Corporate Events.
Event Description: Activities include cruising the South River tributaries, Thomas Point Lighthouse, and wild-life tours and a raft-up anchor party in Harness Creek or Glebe Bay.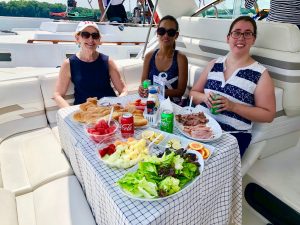 Cruise

Itinerary

: 
15 mins before cruise: Group meets at Londontowne Marina to check in & complete cruise waivers
Set sail in 2 groups

Group A Irie Vibes Powerboat: Wild-life tour, South River cruise then to Harness Creek or Glebe Bay
Group B Therapy Sailboat: Sail to the South River then anchor Harness Creek or Glebe Bay

Both boats raft-up at anchor to enjoy paddle boards, lily pad, swimming, dining & partying!
On the Full-day tour, there is the option to visit the Rhode River and its island and sand bar.
Group returns on alternate boat

Group A Therapy Sailboat:Sail back to port
Group B Irie Vibes Powerboat: South River cruise then to the Londontowne Marina

Dock at homeport. 'We hope to see you again!'
2-BOAT PRICES – Half- and-Full Day (Up to 12 Guests)