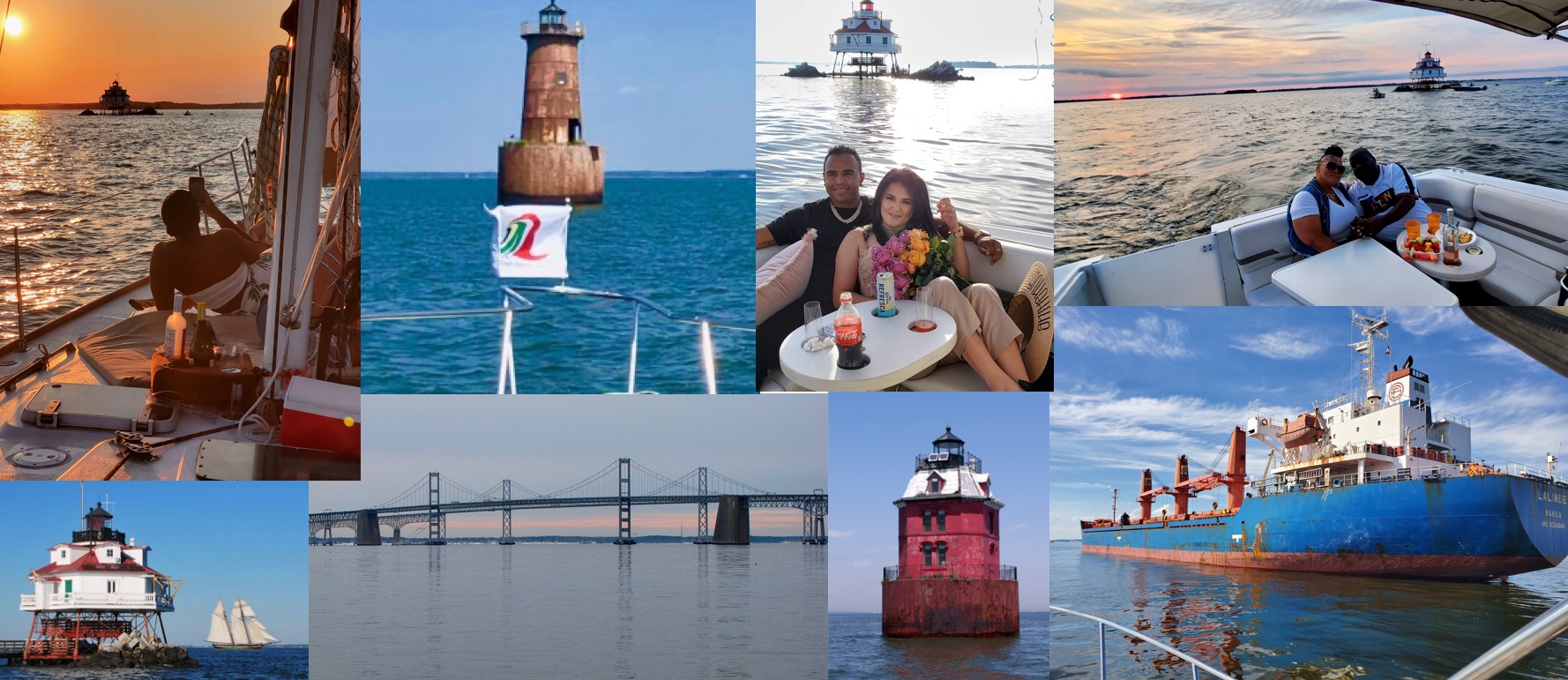 Chesapeake Lighthouse Tour 
On this cruise, we'll visit some of the lighthouses, landmarks, historic places & attractions on the Chesapeake and Annapolis area. Lighthouses are a special feature of Chesapeake Bay lore. Historically, they have provided mariners and fishermen with essential warnings of shallows, location of channels and a welcome reassuring marker of location. Each lighthouse on the Chesapeake is unique in appearance and represent emotional milestones in our Nation's history.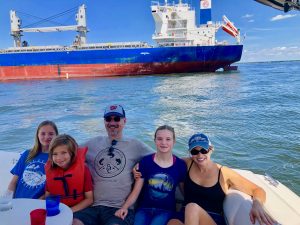 Cruise Description & Itinerary: 
Irie Vibes cruises down the gorgeous South River, to head northeast to the Thomas Point Lighthouse. We'll get some great photos of this famous Chesapeake screw-pile lighthouse. We'll head over to the Bloody Point Lighthouse (caisson structure) at the southern-most tip of Kent Island. It's really shallow by the lighthouse, but the deepest part of the Chesapeake Bay is only a few hundred years away - 'The Hole', at 174 feet deep.  Next, we'll turn north to cruise along side the large ship Channel Markers (course of the ancient Susquehanna River valley) where Ocean-going vessels, barges and tugboats and Cruise Ships zoom along and anchor nearby. We'll get creat views as we pass under the Chesapeake Bay Bridge on our way to view the Sandy Point Lighthouse - with views of the Baltimore Harbor Light. We'll then return to port.
To book, please give us a call (410-212-4476, or email: islandchillyachtcharters.com). Please note: Lighthouse Tour with include addition fuel surcharges because of the distances involved.
Cruise Inclusive: Crew, fuel, sodas, water, bluetooth speaker, paddle boards & lily pad.
What to Bring: Drinks, picnic basket, cooler with ice (not heavy, please!), sunscreen and towels!
Capacity: 6 guests per boat; 12 guest on our 2 Boat Raft-up Parties (Call before Booking).
Sail-E-Bration Package: Red carpet entrance, balloons, banners and more! (Call to order).
Please Review: Booking/Reschedule/Cancellation/Refund Policy - Safety Policy - Weather Policy - Motion Sickness Policy - Smoking/Lighters Policy - Alcohol/Food Policy - Bathroom/Down-Below Policy- Black-Soled Shoes Policy - FAQs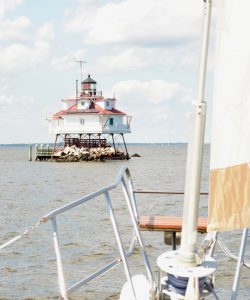 Bloody Point Bar Lighthouse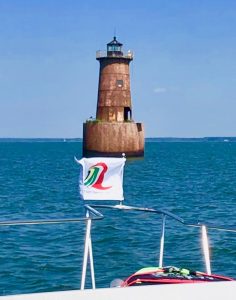 Sandy Point Shoal Lighthouse