Chesapeake Lighthouse Tour 
Visit some of the lighthouses, landmarks, historic places & attractions on the Chesapeake and Annapolis area. Lighthouses are a special feature of Chesapeake Bay lore. Historically, they have provided mariners and fishermen with essential warnings of shallows, markers of channels and a welcome reassuring sight of location. Each lighthouse on the Chesapeake is unique in appearance and some an emotional milestones in history.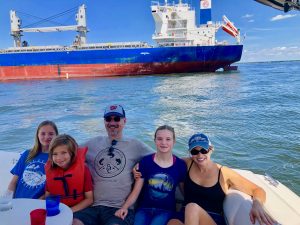 Event Description & Itinerary: 
Powerboat cruises down the South River, past the Thomas Point Lighthouse (screw-pile design), and on to the Bloody Point Lighthouse (caisson structure) at the entrance of Kent Island and towards some of the deepest part of the Chesapeake (174 ft). After which, cruise along the large ship Channel Markers (course of the ancient Susquehanna River valley). Cargo, Ocean-going and Cruise Ships anchor nearby, or barrel up and down the bay and under the Chesapeake Bay Bridge. Next, visit the Sandy Point Lighthouse with views of the Baltimore Harbor Light and then return to port.
Lighthouse tour
Byob! Picnic basket, cooler and water-proof camera
Crew
Capacity: 6 guests.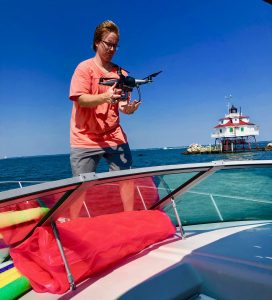 SEE THESE LIGHTHOUSES ON THE BAY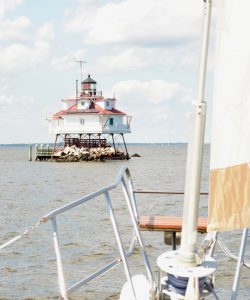 Bloody Point Bar Lighthouse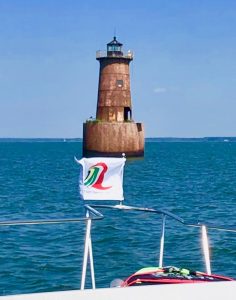 Sandy Point Shoal Lighthouse