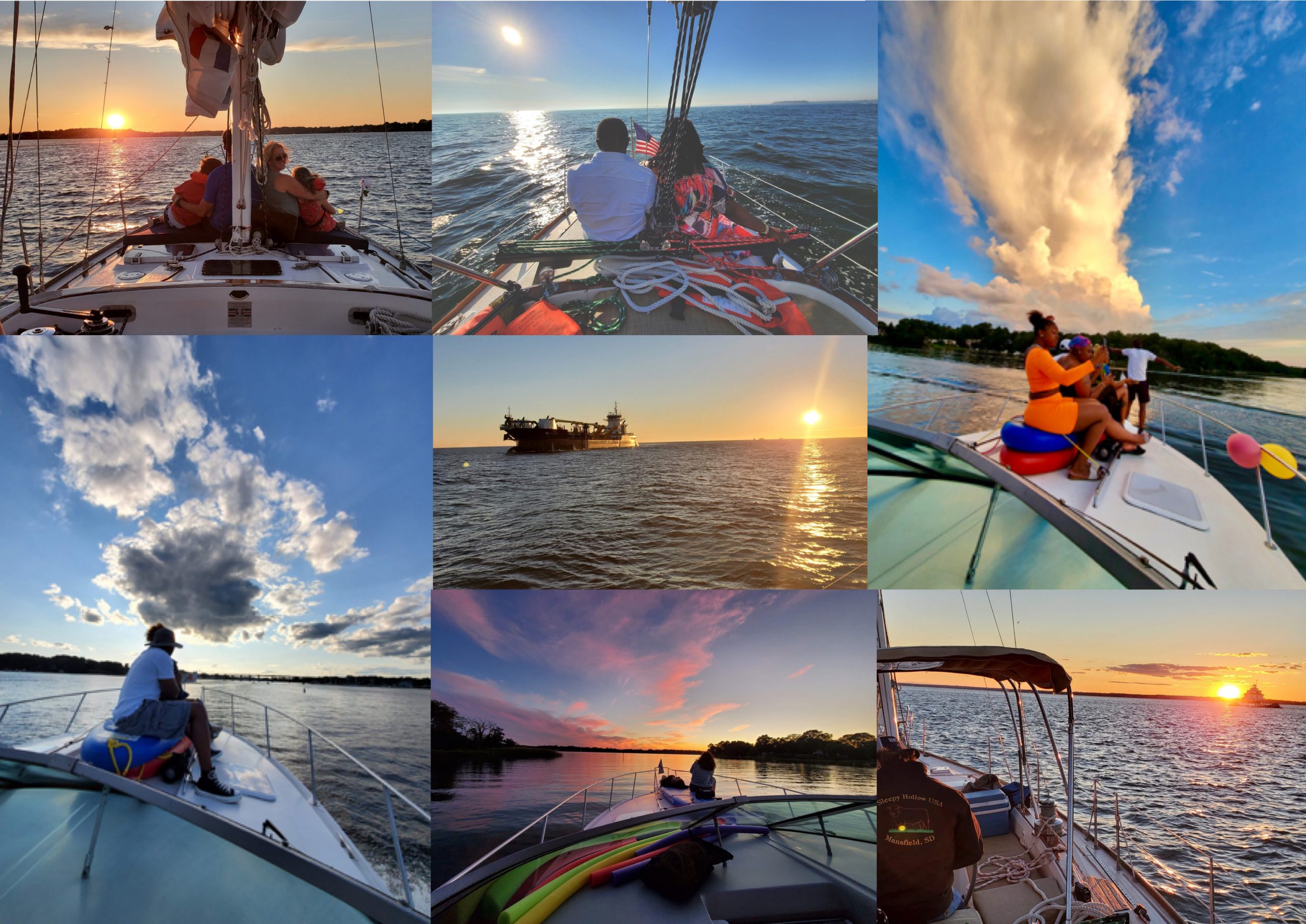 Full-Moon Rising Cruises 6:00 - 8:30 pm
A magical experience - exquisite view of the full moon rising over the Chesapeake Bay. Scroll down to see our boats and prices.
Cruise Inclusive: Crew, fuel, sodas, water, bluetooth speaker, paddle boards & lily pad.
What to Bring: Drinks, picnic basket, cooler with ice (not heavy, please!), sunscreen and towels!
Capacity: 6 guests per boat; 12 guest on our 2 Boat Raft-up Parties (Call before Booking).
Sail-E-Bration Package: Red carpet entrance, balloons, banners and more! (Call to order).
Please Review: Booking/Reschedule/Cancellation/Refund Policy - Safety Policy - Weather Policy - Motion Sickness Policy - Smoking/Lighters Policy - Alcohol/Food Policy - Bathroom/Down-Below Policy- Black-Soled Shoes Policy - FAQs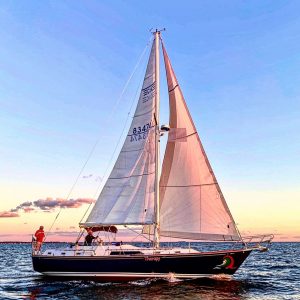 South River cruise
Sail to Thomas Point lighthouse
Sunset sail
Return to dock
Price: $765 (F-Su); $735 (M-Th)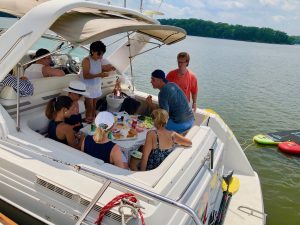 South River cruise
Sail to Thomas Point lighthouse
Sunset sail
Return to dock
Price: $765 (F-Su); $735 (M-Th)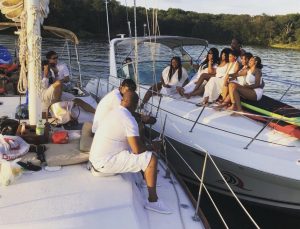 South River cruise
Visit Chesapeake Bay
Sunset cruise
Anchor Harness Creek
Price: $1595 (F-Su); $1495 (M-Th)