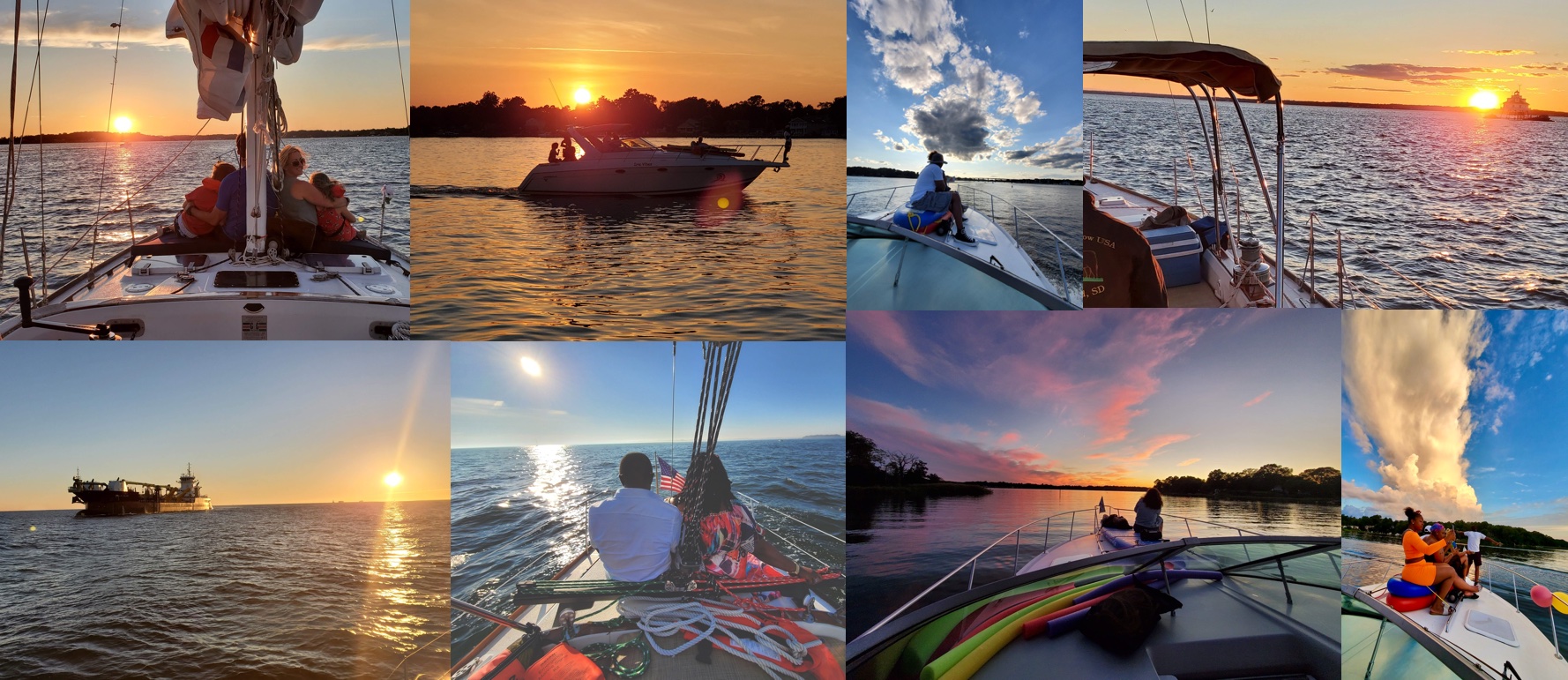 Daily Sunset Cruises 6:00 - 8:30 pm
Join us for our daily private sunset cruise (and monthly full moon cruises). Scroll down to see our boats and prices. Generally, Irie Vibes cruises the South River and tributaries, and anchors for Watersport fun (if you like). Therapy sails down the South River to the Chesapeake Bay (and Thomas Point Lighthouse if the wind is in the right direction), then cruises back up the South River into the Sunset - yes, it's a gorgeous cruise!).
Join us for cruising, beautiful scenery, anchoring and water sport fun activities all summer!
Cruise Inclusive: Crew, fuel, bluetooth speaker, paddle boards & lily pad.
What to Bring: Drinks, picnic basket, cooler with ice (not heavy, please!), sunscreen and towels!
Capacity: 6 guests per boat; 12 guest on our 2 Boat Raft-up Parties (Call before Booking).
Sail-E-Bration Package: Red carpet entrance, balloons, banners and more! (Call to order).
Please Review: Booking/Reschedule/Cancellation/Refund Policy - Safety Policy - Weather Policy - Motion Sickness Policy - Smoking/Lighters Policy - Alcohol/Food Policy - Bathroom/Down-Below Policy - Black-Soled Shoes Policy - FAQs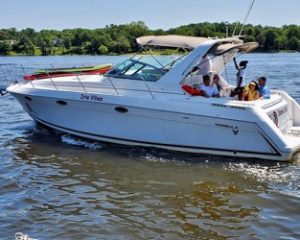 South River Sunset Cruise
Anchor Harness Creek or Glebe Bay
Price: $765 (F-Su); $735 (M-Th)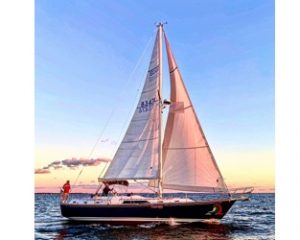 South River Sunset Cruise
Price: $765 (F-Su); $735 (M-Th)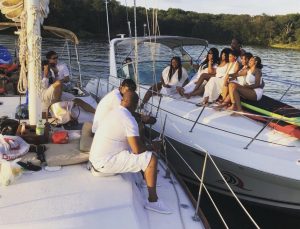 South River Sunset Cruise
Anchor Harness Creek or Glebe Bay
Price: $1595 (F-Su); $1495 (M-Th)