'Bringing People Together, Creating Memories,
 Strengthen Friend-Ships & Family Connections, On the Bay'.
CHESAPEAKE, EDGEWATER & ANNAPOLIS CRUISES
AHOY! Whether local to Edgewater, Annapolis, Baltimore and D.C or visitors from out-of-state, we want you to have an unforgettable Chesapeake experience. Island Chill MD offer private sail & powerboat cruises for families and friends seeking a private getaway on the bay! We cruise 6 guests per boat, and up to 12 for our 2 boat raft-up parties.
Our daily voyages, sunset cruises, overnight boat & breakfast and specialty charters are a fantastic way to celebrate birthdays, anniversaries and any celebration. Cruises include crew at your service, food, water sport fun and non-stop entertainment.
Located in Edgewater Maryland, 5 miles south of Annapolis, the 'Sailing Capital of America'; close to Washington D.C. and Baltimore.
Our Goal: Create 10,000 Lasting Smiles & Memories!
History: ISLAND CHILL Yacht Charters out of the Londontowne Marina. We operate sailboat and powerboats charters & rentals on the Chesapeake and Annapolis shorelines. Our company began as a venue for photoshoots and music videos in the year 2013 and evolved in 2016 as a boat charter. Our 'island' and 'Jamaican' incorporated theme can be found in our hospitality, food, and overall Island Chill Brand. We also have team members from the Caribbean who crews on our charters and enjoys meeting our guests daily. Our team aim to continuously give visitors the feeling of an exclusive-cruise-getaway, in the tropics. 'Chill With Us, We'll Take Care Of Your Memories'. Learn more about our Team.
OUR FLEET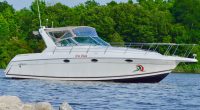 34' Formula Cruiser Powerboat - Rates from $146/h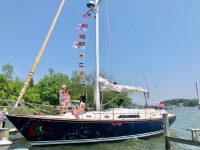 43' Sailboat - Rates starting at $124/h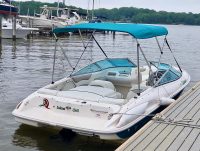 20' Wellcraft Bow-Rider - Rates as low as $125/h