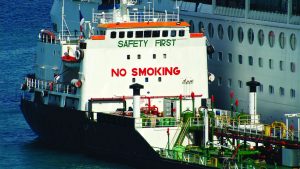 FIRE

aboard ship is second in catastrophe only to sinking. Avoiding fire is so important that all ocean going vessels carry a

NO SMOKING

sign painted on the superstructure! So please, 

NO SMOKING

aboard Irie Vibes or Therapy, and leave any matches or lighters shore. Please, no vaping or chewing tobacco either.
Welcome Aboard!