Half Day / Full Day / Sunset Cruises 
Sorry - This Boat Is Currently Unavailable for the Rest of 2021
Bareboat Rentals: Rent our 20' bow-rider without a captain. Before booking, please read below for more information.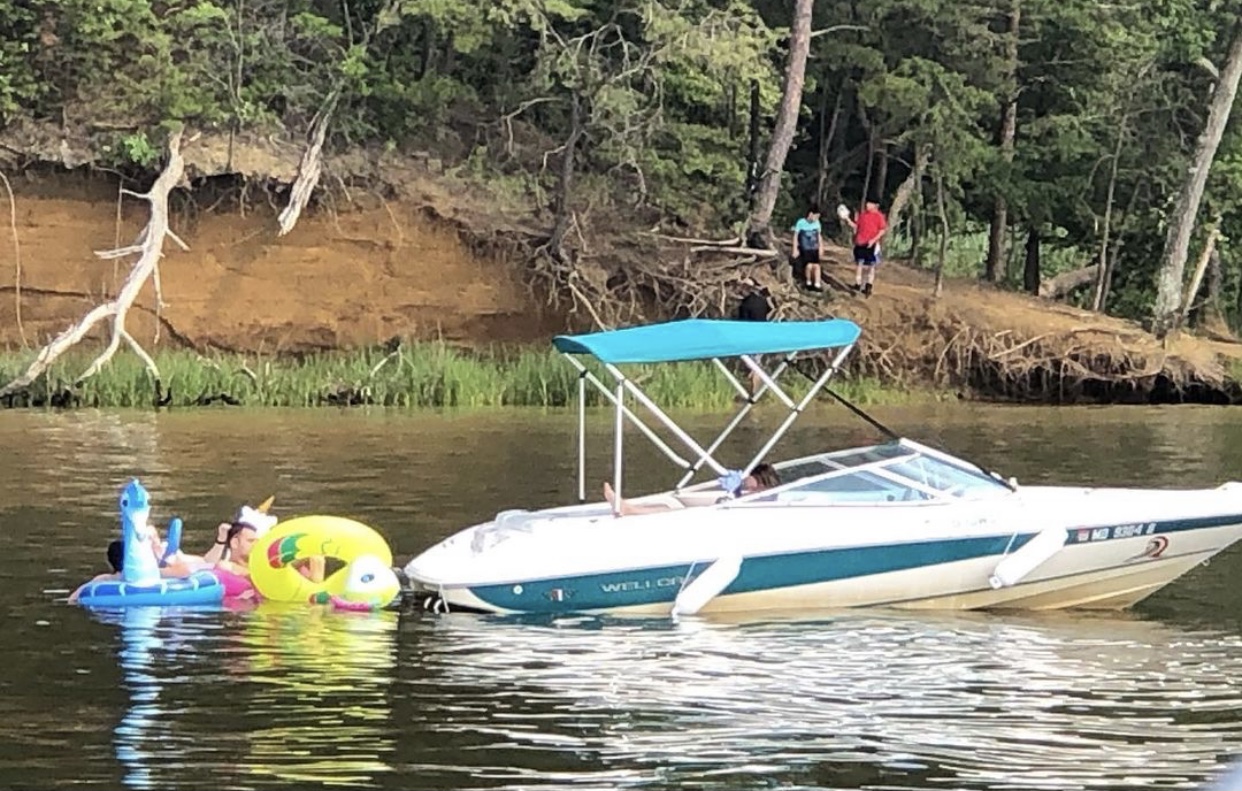 Fees / Insurance / Rules
Boat Insurance: Boat Insurance: $50 (included in rental)
Damage Deposit: $500 fully refundable damage deposit collected at the beginning of each rental and refunded at the end of the charter; after boat inspection and no insurance claim to be filed.
Fuel Surcharge & Maintenance: Fuel cost is included. If a refill is needed, renter must use Londontowne Marina.
Docking & Restrictions: No docking is allowed at any marina or restaurants. Guests can only anchor and cruise on the South River.
Towing: Towing or skiing is not permitted but renters are allowed to bring their inflated floats.
Fishing: To fish each person must have their own fishing equipments and Maryland DNR fishing license (required by law) and given to your assigned Island Chill crewman.
Captain: $150 - 4 /hrs.
Late Return: There will be a $100 surcharge if guests arrives at dock 1/2hr after rental due time.
*Have Questions? Arriving back to the marina 15 mins before or 15 later than rental due time? Please give us a call for us to make necessary rental updates (410) 212 4476.