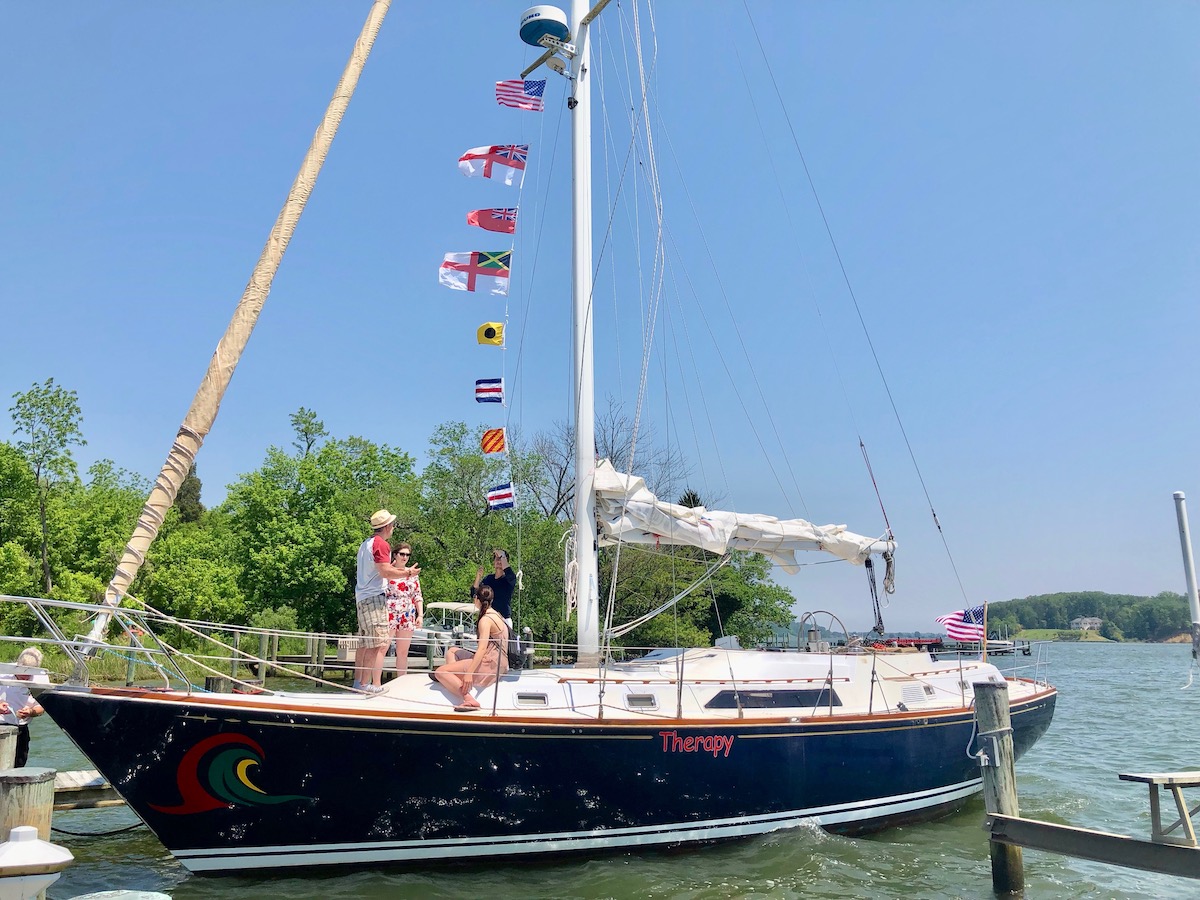 The Flags We Fly
We are often asked about the flags we fly.
We hoist the Stars and Stripes of the United States of America and the state flag of Maryland to honor the men and women who have fought for our freedoms and democracy, and given us a home and safety to develop the next four flags: the signal flags for Island Chill Yacht Charters: I - C - Y - C . Out of respect for our heritages, we'll unfurl the flag of the British Navy, (White Ensign) and the British Merchant Marine (Red Ensign); the Canadian flag; as well as the Jamaican Coast Guard and Navy. We also fly the county flag of Lancashire, the home of the East Lancaster regiment who earned five Victoria crosses in service.
At times we fly the Union Jack, and flags of Jamaica,  the Royal National Lifeboat Institution, and the U.S. Virgin Islands.
You are welcome to donate a 12" X 18" toggle-and-rope flag of honor to our collection which we will fly according to instruction of appropriate times.