What's included: USCG-licensed captain, cheese & cracker tray, sodas, water, paddle boards, bluetooth speaker, crew, fuel
What to bring: Byob! Picnic basket, cooler, sunscreen, towels
Capacity: 6 guests per boat / 12 guests per '2 boat raft-up party'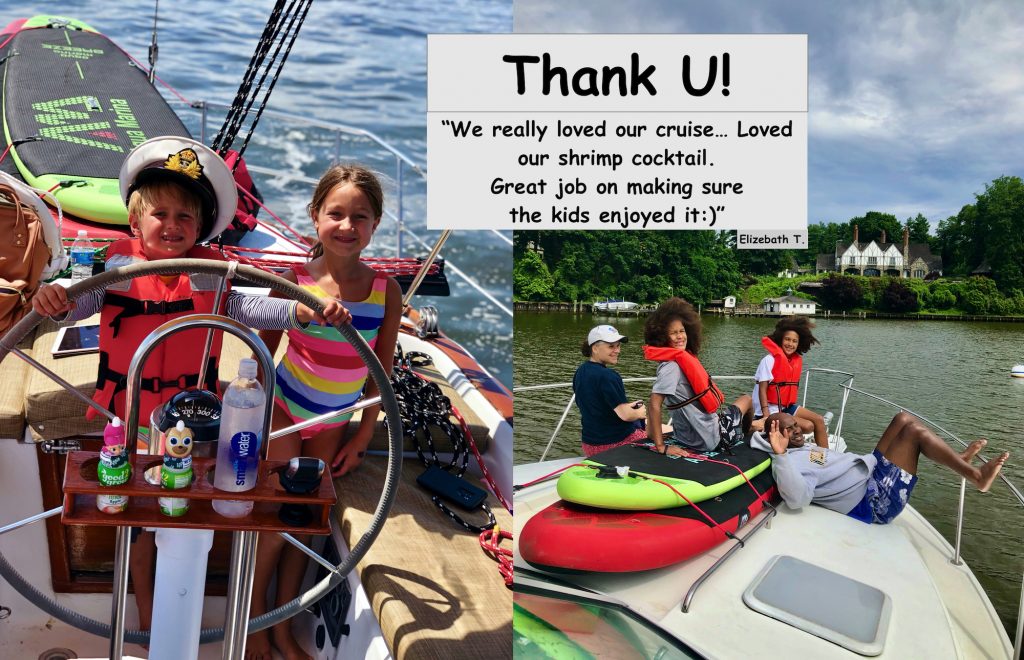 Click boat to book your:  
12 guests party (2 boat raft-up) - See prices & more
Fuel and additional crew cost is included in final charge.
Longer cruise times, click here. 
For more information, please visit our FAQs.
USCG Rules & Regulations: Children 13 yrs and under are required to wear a life jacket (provided by the crew) while underway, unless parents/ guardians decide otherwise, and therefore will be solely responsible. While underway, kids may also be tethered for safety and comfort. 
'CRUISE SAFE, CRUISE CHILL, CRUISE THE WAVE'